• Chemical Free • Chetna • Children • Earth Day • Eco Friendly Children's Clothing • Ecological • Fair trade • Farmers • India • Organic baby • Organic clothes • Piccalilly • Sustainability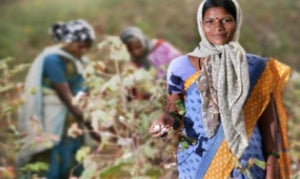 Why Organic Cotton is best for our Planet?
Excessive use of chemicals in conventional cotton production has led to a great deal of environmental pollution. Organic cotton uses less water and maintains healthy soils making crops more resilient. It also keeps the local environment pollution free ensuring a healthy life for the farmers and their families.